Hi everyone!
      I want to start off this blog post by quickly introducing myself even though some of you may already know me from seeing me working beside Kristen and Haley! Even if you don't know me by name you might know me as the girl who changes her hair color ALLLL the time... I have a hair color addiction and I have no shame in admitting that! Every time I take a color class I get so inspired to do something new but sometimes I don't have a model to try this technique on so I just do it on myself!
       Surprisingly I actually didn't start out thinking I was going to be a hairstylist! In high school; until about junior year, I thought I was going to be a veterinarian but that quickly went out the window after taking AP Bio when I had to dissect a frog (EW).  I decided to become a English and Computer Science major but soon after I realized neither of those brought me joy... I LOVED doing makeup so I decided I was going to go to beauty school! 
    After graduation I was lucky enough to have Kristen take me under her wing! I fell in love with what Hello Gorgeous stood for even before Kristen knew who I was. I saw my friend and now coworker Haley going to these amazing classes and beautiful events that she would post about all over social media while I was still taking cosmetology classes. I wanted to go to a salon that cared about their stylist's, and their education to help them grow.
      The second I was given the opportunity I applied to be Kristen's assistant. I love the education that I get from Kristen as well as the education that Eufora offers their stylists. Since starting at Hello Gorgeous I have taken so many amazing hair cutting, coloring, styling and business classes! I am so thankful for how much I have grown in just one short year. 
  I find education important and I love that I work with two amazing stylists that also have the same love and passion that I do! As a salon we all take Wednesdays to do training all day and we also take as many classes as we can to help us grow behind the chair. We have many amazing classes coming up in the next couple months!
In April we had our quarterly Eufora meeting where salon owners and stylists come together for amazing technical classes as well as learning about upcoming promotions that we will be bringing in to our salons. In June Kristen, Haley and I will be going to BMS Convention where I will become Level 1 certified in Natural Beaded Row Hair Extensions!!! As you can tell I am very excited! In August Haley and I will be going to a Master Finishing Class where we will learn all the amazing new ways to style YOUR hair! 
       I would like to invite you to come sit in my chair to teach YOU, our amazing guest, the new techniques we have learned! If you have been struggling with your hair when it comes to styling/ blow drying or if you are just wanting to try something new schedule an appointment with me! I would love to teach you something new.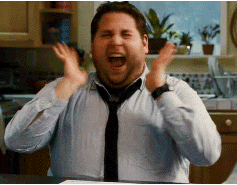 These are some of the new amazing education opportunities that we will have a pleasure of being a part of. Next time you come into the salon ask one of us about what education we have had because we would love to talk about all the new and incredible ways that we can enhance your experience here at Hello Gorgeous! 
                                                                                         Stay Weird,
                                                                                                                        Deniz
Please reload